Catering Service in Canton, OH
For over 10 years, Santangelo's Party Center has provided catering services and event space rental to anyone celebrating a special occasion. Our party center seats up to 550 guests and is great for weddings, corporate events, birthdays and more—staffed by professional corporate caterers with nearly 50 years of serving experience. Contact us today for a free quote on catering or hall rental or a list of the additional venues we serve.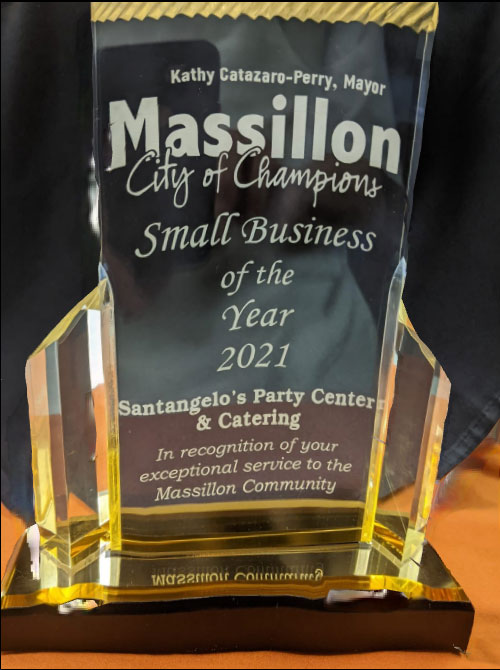 Let Us Help You Celebrate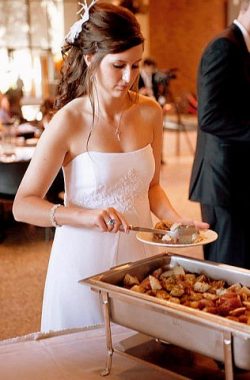 The keys to throwing a great celebration are food and location. Great food is the perfect centerpiece to any event, and giving people a place to enjoy themselves is going to set the tone for the entire celebration. Santangelo's Party Center is here to offer you both: catering and event space rental. We'll make sure that whatever you're celebrating, people will have a great time! Our catering service in Canton, Stark County, PErry Heights, West Manor, and Reedurban, OH serves events of all sizes, with menus and party venues that can be customized for your specific tastes. Whether you're in the market for luxury wedding reception venues or welcoming friends and family to a laid-back BBQ, we're here to serve up food they'll love. We promise they'll be talking about your event for months to come!
In addition to catering services, we also provide rental service for our banquet hall in Canton, OH. Our corporate caterers welcome crowds of up to 500 no matter what the occasion may be. With LED ceiling lighting, glass wall tile and remodeled bathrooms, our facilities are welcoming and enjoyable, giving you the perfect backdrop for your celebration. And, of course, our party and corporate event venue comes staffed by all of the great professionals as our catering service! They'll make sure your plate is piled high with delicious food and your drink is never empty. Let our corporate caterers help you celebrate your next even and we'll show you why people have been coming to us for catering and event space rentals for more than a decade!
We're a ServSafe-certified company, giving you peace of mind when it comes to food handling and serving.
Our office hours are 8:00 am to 12:00 pm, but we are always ready to take a call anytime!
Our newly renovated party and corporate event venue seats up to 550 guests!
We cater for any occasion, including weddings, sports banquets, corporate events and more.
We're pleased to provide personalized quotes to all of our customers.
Get a Quote Today
Whether you're catering for 35 or 3,500 people, or you're looking for wedding reception venues or a corporate event venue to accommodate the whole team, we're standing by to provide you with an affordable quote on services. Fill out our request form now!
Areas Served
Stark County, OH
Summit County, OH
Portage County, OH
Wayne County, OH
Tuscarawas County, OH